Be it Muslim infiltration in Assam, warning against suicidal Gandhian non-violence and Muslim appeasement, encouragement to the militarization of the country, warning against Chinese infiltration or the need of nuclear bomb and the perennial threat of Pakistan, every prophecy of Veer Savarkar came true.
Here's what he said about Rohingya Muslims in Myanmar: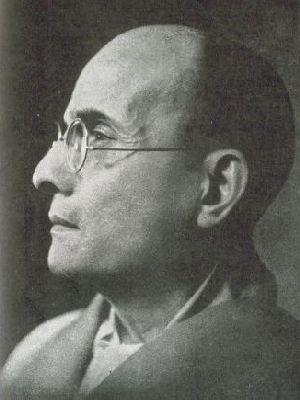 "A couple of years ago I had issued a statement warning the Burmese that there was growing rapidly a hybrid Muslim population in Burma which would in the near future constitute a similar danger to the homogeneity of the Burmese people, as it did in the case of India. The Muslims used to marry Burmese girls in large numbers for at least a century in the past and were very particular in bringing up their progeny as Muslims, while no Muslim would, as a rule, give his girl in marriage to a Burmese.


The easy-go-lucky Burmese hardly suspected political danger out of such designed social relations. But soon after that, the Burma-Muslim riots miscalled as the Indo-Burmese riots started. The Muslims paid a heavy price for their mischief and the eyes of the Burmese got opened. "
– Veer Savarkar, 25-09-1942
Rohingya refugees are threat to India
If Savarkar were present today, he would have said,
"To take into consideration the humanitarian values in order to vouch for accepting Rohingya Refugees is the greatest sign of either ignorance on the part of the person on one hand or deliberate treachery on the other.
The larger the Rohingya and Bangladeshi infiltrators you increase in the country, the sooner you advance to national disintegration thanks to the breaking India forces already at work with full might.
So, the next time the myth of Human Rights starts knocking your head, consider the extremely nefarious Jehadi- Marxist- Naxalite- Missionary network at work and save yourself the delusion of secularism and human rights- otherwise, keep smiling in your trance after smoking your cigar of impotency!"